A growing number of well-known Christian leaders, such as Dr. David R. Reagan, John R. Stott, Greg Boyd, Roger Forster (co-founder of the March for Jesus events), Philip Hughes, Michael Green, Stephen Travis, and Clark Pinnock have declared support for part, or all, of the biblical doctrine of Conditional Immortality. Even the British Bible translator, William Tyndale, defended Conditional Immortality during his lifetime. Also, the very well respected scholar F.F. Bruce states, "Eternal conscious torment is incompatible with the revealed character of God" so he chose to write the forward to an excellent evangelical book on this topic called, The Fire that Consumes by Edward Fudge. While some call it Annihilationism, simply stated, Conditional...
Read More

This is a key question. Please take a moment and think about it. What you believe about the nature of the soul will be the lens by which you view the very important question about the fate of unbelievers. It will affect how you present the good news to an unbeliever. Is immortality inherent or is immortality a gift that only believers receive? This is a question of immense proportions. I cannot stress this enough. The Greeks had one view, the scriptures have another. "Among major schools of Greek thought, only Epicureans denied the soul's immortality." (Craig S. Keener, The IVP Bible Background Commentary New Testament, Downers Grove, Inter Varsity Press, 1993, p.374) "…'immortality of the soul,' as normally understood,...
Read More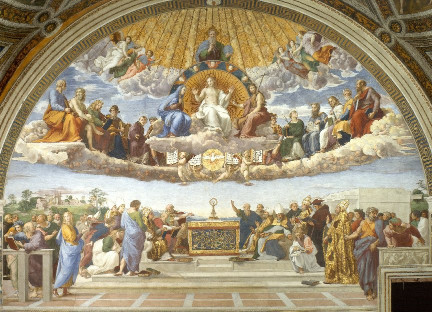 Are you saying there is no "punishment" for the unsaved?  Absolutely not. The lost clearly need to be saved from their sins. (see Matthew 1:21) What Conditional Immortality correctly and simply teaches is that immortality is conditional. It is only for the saved (2 Timothy 1:10). Therefore, the punishment of the sinner is not preservation in torment, but eschatological death. It is Capital Punishment of body and soul on Resurrection Day from the judicial hand of God. It is loss of life forever; it is eternal death beginning on Judgment Day. It is rather interesting that most believe "death" is the worst punishment you can face on this earth in a court of law, yet do not believe this about Judgment day in God's court. Adherents of...
Read More

Isaiah 66:24 is the key to understanding Gehenna Isaiah 66:24 states "And they shall go forth, and look upon the carcasses of the men that have transgressed against me: for their worm shall not die, neither shall their fire be quenched; and they shall be an abhorring unto all flesh." Why is this verse key? Because Jesus quotes it verbatim in Mark 9:48. Therefore, it is a clear statement about Gehenna (hell) and must be looked at in the context of Isaiah 66. (Jesus would have known it in context and so should we.) Also, the word "Gehenna" is what Jesus used whenever he spoke of "hell" –and that was the name of the garbage dump in Jerusalem! So His listeners would not have understood Jesus as speaking of eternal torment here....
Read More
Doesn't Daniel 12:2 say some will face "everlasting contempt"? "And many of them that sleep in the dust of the earth shall awake, some to everlasting life, and some to shame and everlasting contempt." Daniel 12:2 This verse is used constantly to prove the Traditional view. However, upon closer examination of the text, it is nowhere to be found. The Hebrew word here for "contempt" is "darone." It is very important to note that the only other time it is used in all of Tenach (The Hebrew Bible) is in Isaiah 66:24, which was discussed earlier. In Isaiah 66:24, those who have "darone" ("contempt" or "disgust") are the believers who go out and look upon the dead bodies (not living...
Read More

The scriptures talk over and over again about a "Book of Life": "He that overcometh, the same shall be clothed in white raiment; and I will not blot out his name out of the Book of Life, but I will confess his name before my Father, and before his angels." Revelation 3:5 "… and with other my fellow labourers, whose names are in the Book of Life." Philippians 4:3 Moses and Paul were both willing to be blotted out of this book: "Yet now, if thou wilt forgive their sin…and if not, blot me, I pray thee, out of thy book which thou hast written." Exodus 32:32  "For I could wish that myself were accursed from Christ for my brethren, my kinsmen according to the flesh " Romans 9:3 "Brethren, my...
Read More

Traditional theology is Biblically wrong about the first century phrase "gnashing of teeth" A simple review of a few of the texts which have this phrase will clearly show that the Traditional way of thinking of it as a statement of pain and suffering will be unwarranted. Our language and idioms simply are not the same as the biblical ones. Case in point: Job 16:9-He teareth me in his wrath, who hateth me: he gnasheth upon me with his teeth; mine enemy sharpeneth his eyes upon me.  The one doing the "gnashing of teeth" has great anger towards the other. Psalm 37:12-The wicked plotteth against the just, and gnasheth upon him with his teeth.  The wicked are angry with the just and are "gnashing" their teeth at them....
Read More
Thankfully, Conditionally Immortality is growing in belief among evangelicals. A great article was written by respected evangelical scholar Clark Pinnock who has come out strongly in favor of this position: The Destruction of the Finally Impenitent. The fact that it is gaining ground must be the reason why a few are writing responses to it. They usually all quote the same four or five verses in defense of eternal torment, so these are now going to be addressed in this section. First, in scripture, Jesus speaks definitively on the fate of the unsaved soul, it will be destroyed.  Do not be afraid of those who kill the body but cannot kill the soul. Rather, be afraid of the One who can destroy both soul and body in hell. (Matt 10:28) It is Jesus who gives us the...
Read More

14 Reasons why the Traditional view of hell is untrue. Scripture says that God has put His standards in man's conscience and calls us to reason together with Him (Isaiah 1:18). So does the Traditional view of the lost, as eternal conscious torment, fit the bill? Does it pass test of scripture? Assuredly it does not. C.S. Lewis wrote, "There is no doctrine I would more willingly remove from Christianity than (hell), if it lay in my power," (C.S. Lewis, The Problem of Pain, London: Geoffrey Bles, 1940, p. 118). C.S. Lewis recognized the moral repulsion he faced when looking at the Traditional view. "We are told that it is a detestable doctrine and indeed, I too detest it from the bottom of my heart" (ibid. p. 118).  Why don't...
Read More