HELL KNOW!
Eternal Torture or Everlasting Destruction?
by Dirk Waren
The Bible teaches that those who reject God's message of reconciliation and gift of eternal life will be cast into the lake of fire,which is described as "the second death." This is eternal damnation with no hope of resurrection. The purpose of HELL KNOW is to examine the Holy Scriptures to determine the precise nature of this "second death" and show through a detailed study that it refers to the soul's literal everlasting destruction and not to eternal torment. More and more biblically sound evangelical Christians are coming to realize this important scriptural truth.
Let me emphasize beforehand that there's absolutely no disputing the fact that eternal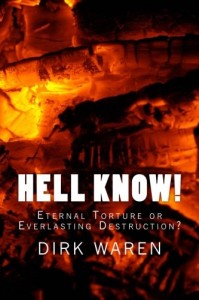 damnation is a horrifying reality in Christian thought. We should take the Bible's repeated warnings of such seriously, and encourage others to do the same.
I do not attempt to prove the existence of God or the reliability of the Judeo-Christian Scriptures; such issues are beyond the scope of this writing.
This study is intended for anyone who has an interest in finding out what the Bible plainly and consistently teaches about the nature of hell and related subjects (including a fascinating exploration of human nature in Appendix B). So, whether you're a devoted Christian, a doubting Christian, an agnostic, an atheist — or simply a fellow human being who disdains all such labeling — I welcome you on this journey of discovery.
This is the CONTENTS PAGE to HELL KNOW. Below you will find introductions and links to all 12 chapters (10 regular chapters and 2 appendixes, plus a bibliography). God Bless You! 
»  HELL KNOW is available in book form! This is the New Revised Edition (2016) with numerous pages of additional material (26 more pages than the 2014 edition for a total of 350 pages). You can purchase a low-priced copy here. Or you can get the eBook version here for only $2.99. Both links allow you to "Look inside" the book.
---
What Does the Bible Teach about hell? Traditionally, the most prominent view regarding eternal damnation is that the people cast into hell — the lake of fire — will suffer fiery conscious torments forever and ever. Depicting the horrors of this belief was a favorite subject amongst artists in medieval times, resulting in all manner of imaginative and ghastly portraits of people suffering unending agony. Some have since tried to modify this position a bit, suggesting a more metaphorical view, that the unending pain experienced...
read more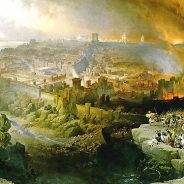 Here we shall look at prominent biblical examples of literal everlasting destruction that back-up the numerous passages which blatantly state that unrighteous people will be destroyed in the lake of fire and not suffer never-ending roasting torment, such as Matthew 10:28, 2 Thessalonians 1:9 and 2 Peter 3:7. The Example of Gehenna: "Hell" Let's start with the very word "hell" itself. There is only one biblical word translated as "hell" which refers to the lake of fire and is therefore relevant to the final disposition of ungodly...
read more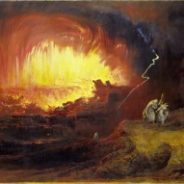 There is one biblical book in particular that simply and clearly backs up all the evidence for literal everlasting destruction that we've amassed so far, the book of 2 Peter. 2 Peter on Everlasting Destruction Let's observe what this book has to say about human damnation starting with a text already briefly touched on in Chapter One: 2 PETER 2:6 If he [God] condemned the cities of Sodom and Gomorrah by burning them to ashes and made them an example of what is going to happen to the ungodly… God is telling us right here precisely what...
read more
In light of the colossal amount of scriptural evidence for literal everlasting destruction that we've amassed so far, how could anyone who knows how to read possibly adhere to the theory of eternal torment? What is it that prevents adherents of this position from accepting all this evidence for everlasting destruction literally? After all, don't they generally adhere to a literal view of the Bible? NOTE: Interestingly, adherents of eternal torture often refer to their doctrine as "the literal view," but it's not really a literal view at all...
read more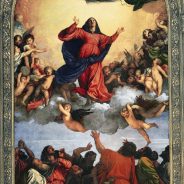 Since the Bible doesn't teach that unredeemed people possess immortality or that they will suffer eternal torment in the lake of fire, the only way adherents of these beliefs can defend their position is by milking a small number of passages for details that the entire rest of the Bible refutes. This chapter is devoted to honestly examining these passages. Ironically, as you shall see, a close examination of these texts actually gives further support for literal everlasting destruction. Daniel 12:2: "Shame and Everlasting Contempt" Our...
read more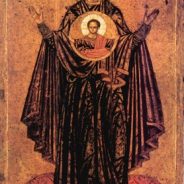 In light of the overwhelmingly clear biblical support for literal everlasting destruction and the lack thereof for eternal torment, adherents of the latter view have had to resort to all sorts of bizarre religious theories and objections. This chapter and the next one are devoted to looking at the truth about hell and these various extra-biblical arguments. "Death Means 'Separation' " Let's start with the strange theory that death doesn't really mean death, but "separation." Consider Paul's unmistakable statement in this...
read more
Exploring Judeo-Christian History Because adherents of eternal torment have a difficult time finding legitimate biblical support for their position they naturally resort to extra-biblical arguments based on religious tradition and Judeo-Christian history. This chapter is devoted to exploring Judeo-Christian history as it relates to the topic of human damnation to see if there is any validity to these contentions. Let's start with… The Augustinian Corruption of Christendom NOTE: Information in this section was compiled from David Reagan's What...
read more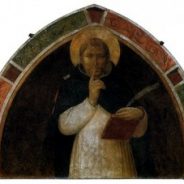 Although the most important reason for rejecting eternal torture is the simple fact that the Bible does not teach it, there are other strong arguments in opposition to it, not the least being that it is utterly repulsive to the instinctive moral and judicial senses of anyone with a conscience. Eternal Torture: Immoral and Unjust As mentioned in Chapter One, the idea of God subjecting his human enemies to never-ending conscious torment would make Him morally worse than Hitler. After all, Hitler may have diabolically tortured, burned and gassed...
read more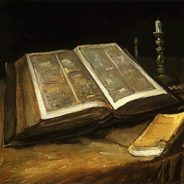 There's an excellent book on eternal damnation titled Two Views of Hell by Edward Fudge and Robert Peterson. The view of everlasting destruction is presented by Mr. Fudge and he does a great job as his case rests totally on Scripture, which, of course, is the proper way a defense of any Christian doctrine should be conducted. Peterson, on the other hand, advocates the view of eternal conscious torture by beginning "with eleven theologians who support his view and ending with rationalistic arguments involving human creeds. Sandwiched between...
read more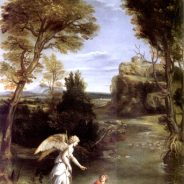 As pointed out a couple of times in this study, the doctrine of eternal torment is the silent subject of the church. This is strange when considering the importance of the issue of eternal damnation — it literally deals with the eternal fate of masses of humanity. Yet you won't hear many Christians bring the subject up. If you do, you aren't likely to hear much elaboration on it. It's like it's a taboo subject. My impression is that most believers secretly wish this hideous teaching were not part of their Christian doctrine...
read more
The scriptural support for literal everlasting destruction is so immense that I actually had to limit what I included in the main body of Hell Know. I felt I provided more than enough evidence and that, to include more, would be at the risk of boring readers. This appendix contains additional Old Testament support for the reader who desires such. "The Way of the Wicked Will Perish" Let's start with the first Psalm. The first three verses of this Psalm speak of how blessed a righteous person is and ends with the statement, "whatever he does...
read more
In Chapter Four we briefly looked at the subject of human nature. This appendix is for readers who desire to dig deeper in their biblical studies on the subject of spirit, mind & body and how they relate. There has been much debate in the church on the subject of human nature. Some teach that human beings are essentially a dichotomy (two-part) consisting of the inner person — soul/spirit — and the outer person — body. Others maintain that we are a trichotomy (three-part) consisting of two separate inner facets —...
read more
  Akin, James. How to Explain Purgatory to Protestants. James Akin (www.cin.org/users/james/files/how2 purg.html), 1996 Arthur, Kay. How to Study the Bible. Eugene: Harvest House, 1994 Boice, James Montgomery. Does Inerrancy Matter? Oakland: International Council on Biblical Inerrancy, 1979 Buis, Harry. The Doctrine of Eternal Punishment. Philadelphia: Presbyterian and Reformed, 1957 Bullinger, Ethelbert W. A Critical Lexicon and Concordance to the English and Greek New Testament. Grand Rapids: Zondervan Publishing House, 1975 Constable, H....
read more