What Does the Bible Teach about hell? Traditionally, the most prominent view regarding eternal damnation is that the people cast into hell — the lake of fire — will suffer fiery conscious torments forever and ever. Depicting the horrors of this belief was a favorite subject amongst artists in medieval times, resulting in all manner of imaginative and ghastly portraits of people suffering unending agony. Some have since tried to modify this position a bit, suggesting a more metaphorical view, that the unending pain experienced probably refers to the mental anguish of eternal loss and "separation from God"; but it makes no significant difference as both views involve the notion of eternal torment. This may indeed be the traditionally prominent...
Read More
A growing number of well-known Christian leaders, such as Dr. David R. Reagan, John R. Stott, Greg Boyd, Roger Forster (co-founder of the March for Jesus events), Philip Hughes, Michael Green, Stephen Travis, and Clark Pinnock have declared support for part, or all, of the biblical doctrine of Conditional Immortality. Even the British Bible translator, William Tyndale, defended Conditional Immortality during his lifetime. Also, the very well respected scholar F.F. Bruce states, "Eternal conscious torment is incompatible with the revealed character of God" so he chose to write the forward to an excellent evangelical book on this topic called, The Fire that Consumes by Edward Fudge. While some call it Annihilationism, simply stated, Conditional...
Read More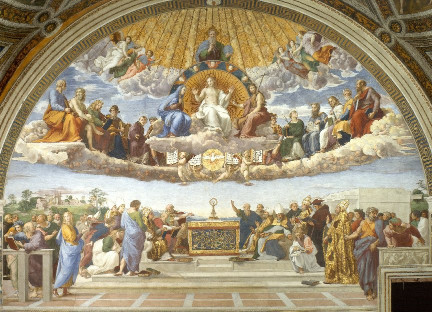 Are you saying there is no "punishment" for the unsaved?  Absolutely not. The lost clearly need to be saved from their sins. (see Matthew 1:21) What Conditional Immortality correctly and simply teaches is that immortality is conditional. It is only for the saved (2 Timothy 1:10). Therefore, the punishment of the sinner is not preservation in torment, but eschatological death. It is Capital Punishment of body and soul on Resurrection Day from the judicial hand of God. It is loss of life forever; it is eternal death beginning on Judgment Day. It is rather interesting that most believe "death" is the worst punishment you can face on this earth in a court of law, yet do not believe this about Judgment day in God's court. Adherents of...
Read More

There's an excellent book on eternal damnation titled Two Views of Hell by Edward Fudge and Robert Peterson. The view of everlasting destruction is presented by Mr. Fudge and he does a great job as his case rests totally on Scripture, which, of course, is the proper way a defense of any Christian doctrine should be conducted. Peterson, on the other hand, advocates the view of eternal conscious torture by beginning "with eleven theologians who support his view and ending with rationalistic arguments involving human creeds. Sandwiched between is his appeal to ten passages of Scripture, most of which he interprets by quoting uninspired theologians," as Mr. Fudge points out (202). Peterson has no recourse but to resort to this approach because his position lacks any...
Read More

The scriptural support for literal everlasting destruction is so immense that I actually had to limit what I included in the main body of Hell Know. I felt I provided more than enough evidence and that, to include more, would be at the risk of boring readers. This appendix contains additional Old Testament support for the reader who desires such. "The Way of the Wicked Will Perish" Let's start with the first Psalm. The first three verses of this Psalm speak of how blessed a righteous person is and ends with the statement, "whatever he does prospers." The final three verses contrast the ungodly: Not so the Wicked! They are like chaff that the wind blows away. (5) Therefore the wicked will not stand in the judgment, nor sinners in the assembly of the righteous. (6)...
Read More