Here we shall look at prominent biblical examples of literal everlasting destruction that back-up the numerous passages which blatantly state that unrighteous people will be destroyed in the lake of fire and not suffer never-ending roasting torment, such as Matthew 10:28, 2 Thessalonians 1:9 and 2 Peter 3:7. The Example of Gehenna: "Hell" Let's start with the very word "hell" itself. There is only one biblical word translated as "hell" which refers to the lake of fire and is therefore relevant to the final disposition of ungodly people: Gehenna (GEH-en-nah). Gehenna is the Greek form of the Hebrew Ge-Hinnom, which literally means "the Valley of Hinnom." The Hinnom Valley, also referred to as Topheth (TOH-feth), which means "a place to be spat on or...
Read More
Of the 31 chapters of the book of Proverbs, the first 29 were written by Solomon, the wisest person who's ever lived outside of Jesus Christ (1 Kings 3:12). In Chapter Two of this study we saw how Solomon described the nature of Sheol in very clear language. He said that those who die "know nothing" (Ecclesiastes 9:5) because they've gone to Sheol, where "there is no work, or thought, or knowledge or wisdom" (Ecclesiastes 9:10). Everything Solomon says about Sheol in the book of Proverbs is in complete harmony with this unmistakable description. Sheol and Death: Synonymous The following texts, for instance, reveal that Sheol is essentially synonymous with death because they go hand-in-hand. These first two verses poetically reference the wicked adulteress:...
Read More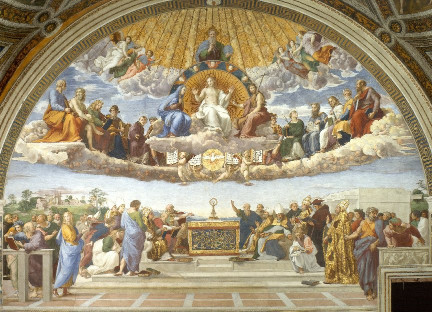 Are you saying there is no "punishment" for the unsaved?  Absolutely not. The lost clearly need to be saved from their sins. (see Matthew 1:21) What Conditional Immortality correctly and simply teaches is that immortality is conditional. It is only for the saved (2 Timothy 1:10). Therefore, the punishment of the sinner is not preservation in torment, but eschatological death. It is Capital Punishment of body and soul on Resurrection Day from the judicial hand of God. It is loss of life forever; it is eternal death beginning on Judgment Day. It is rather interesting that most believe "death" is the worst punishment you can face on this earth in a court of law, yet do not believe this about Judgment day in God's court. Adherents of...
Read More
Let's now look at various biblical descriptions and insights about Sheol not yet addressed or, at least, not fully addressed. Sheol is Contrasted with "the Land of the Living" The reality that Sheol is the realm where dead souls are held awaiting their resurrection can be derived from the fact that Sheol is often spoken of in contrast to "the land of the living." In the previous chapter we witnessed evidence of this in Hezekiah's statements from Isaiah 38:9-12. Let's look at some other biblical examples: PSALM 116:8-9 (NASB) For thou hast rescued my soul from death, my eyes from tears, my feet from stumbling. (9) I shall walk before the LORD in the land of the living. We see in this passage that the LORD delivered the psalmist from a life-threatening...
Read More
In Chapter Four we briefly looked at the subject of human nature. This appendix is for readers who desire to dig deeper in their biblical studies on the subject of spirit, mind & body and how they relate. There has been much debate in the church on the subject of human nature. Some teach that human beings are essentially a dichotomy (two-part) consisting of the inner person — soul/spirit — and the outer person — body. Others maintain that we are a trichotomy (three-part) consisting of two separate inner facets — spirit and soul (mind) — and an outer facet — body. Others insist that human beings are essentially one psychosomatic unit by nature and therefore terms that the Bible uses, such as "soul," "spirit," "mind," "body"...
Read More