Sheol Know
The Intermediate State of the Unsaved Dead
by Dirk Warren
Although Sheol definitely refers to the common grave where all un-regenerated souls go to and qeber refers to the physical grave/tomb where bodies are lain to rest, both terms are parallel and signify the same condition: DEATH, the cessation of life. Qeber signifies the utter absence of life in the physical realm and Sheol denotes the utter absence of life period.
Because Sheol and qeber are sometimes spoken of in the same breath some theologians have mistakenly theorized that Sheol refers to the physical grave, at least in that particular context. Yet, Sheol is repeatedly described in the scriptures as a place and condition where immaterial souls specifically go, not bodies. We've clearly seen this in our study. Hence, the idea that Sheol refers to the physical grave must be rejected.
Our conclusion is that Sheol and qeber are distinct yet parallel terms in the bible; they each have separate definitions but naturally go together. Being parallel terms they each signify the same thing—death, the absence of life. Is there any life in a physical grave? Of course not. Neither is there life in Sheol, the soulish grave. Is a grave meant for anything other than that which is dead? Of course not. The same goes for Sheol. Both terms, though distinct, denote the utter absence of life.
This presents a problem for the religious traditional view which teaches that Sheol/Hades is a nether realm where unredeemed souls exist in a state of conscious torment and Old Testament saints hanged out in paradise with father Abraham before the ascension of Christ. If this were so Sheol and qeber couldn't possibly be sister terms. Why? Because qeber would signify the utter absence of life, whereas Sheol would refer to the express opposite—conscious life in a spiritual dimension, whether in misery or bliss. They wouldn't be parallel terms if they both represent two completely opposite concepts.
» Download this book in its entirely (PDF)
---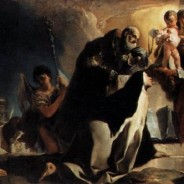 The Intermediate State The great white throne judgment is when God will resurrect every un-regenerated soul from Hades to be judged as shown in this passage: REVELATION 20:13-15The sea gave up the dead that were in it, and death and Hades gave up the dead that were in them, and each person was judged according to what he had done.  Then death and Hades were thrown into the lake of fire. The lake of fire is the second death. If anyone's name was not found written in the book of life, he was thrown into the lake of fire. We see plain evidence...
read more
Jacob, Job, and Solomon's View of Sheol, the Intermediate State Here we will examine how Jacob, Job and Solomon viewed Sheol. All three were godly men of the Old Testament era. Jacob was the grandson of Father Abraham and the patriarch of the twelve tribes of Israel; in fact, his name was changed to "Israel." Concerning Job, God Himself regarded him so highly that He boasted there was no one on earth as great as Job (Job 1:8). As for Solomon, the bible states that, "King Solomon was greater in riches and wisdom than all the other kings...
read more
The biblical book of Psalms consists of 150 songs called psalms. Most of the psalms were written by Solomon's father, King David. Other psalmists include Moses, Solomon, Asaph, Ethan and Heman. Quite a few psalms were written anonymously. Yet, regardless of who exactly wrote each individual psalm, one fact is certain: All the psalms are "God-breathed" (2 Timothy 3:16) as all the psalmists "spoke from God as they were carried along by the Holy Spirit" (2 Peter 1:21). The book of Psalms possesses a wealth of information regarding the nature...
read more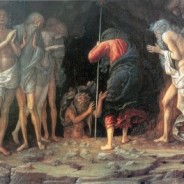 Did David Pray for His Ex-Friend to Go to a Hellish Torture Chamber? Notice David's statement in this passage: PSALM 55:15 (KJV) Let death seize upon them, and let them go down quick into hell (Sheol): for wickedness is in their dwellings, and among them. David is indeed referring to his enemies in this text, yet it's interesting to note that one of these enemies was once a very close friend of his. This is revealed in the preceding passages, verses 12-14 (as well as verses 20-21). At one time David had shared "sweet fellowship" with this...
read more
Of the 31 chapters of the book of Proverbs, the first 29 were written by Solomon, the wisest person who's ever lived outside of Jesus Christ (1 Kings 3:12). In Chapter One of this study we saw how Solomon described the nature of Sheol in very clear language. He said that those who die "know nothing" (Ecclesiastes 9:5) because they've gone to Sheol, where "there is no work, or thought, or knowledge or wisdom" (Ecclesiastes 9:10). Everything Solomon says about Sheol in the book of Proverbs is in complete harmony with this unmistakable...
read more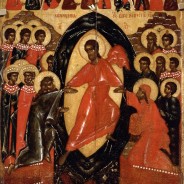 "Sheol Has Enlarged Its Appetite" We'll start with Sheol as used in the book of Isaiah: ISAIAH 5:11-14 (NRSV) Ah, you who rise early in the morning in pursuit of strong drink, who linger in the evening to be inflamed by wine, (12) whose feasts consist of lyre and harp, tambourine and flute and wine, but who do not regard the deeds of the LORD, or see the work of his hands! (13) Therefore my people go into exile without knowledge; their nobles are dying of hunger and their multitude is parched with thirst. (14) Therefore Sheol has enlarged its...
read more
Sheol is Contrasted with "the Land of the Living" Sheol is, in reality, the realm where dead souls are held awaiting their resurrection can be derived from the fact that Sheol is often spoken of in contrast to "the land of the living." In the previous chapter we witnessed evidence of this in Hezekiah's statements from Isaiah 38:9-12. Let's look at some other biblical examples: PSALM 116:8-9 (NASB) For thou hast rescued my soul from death, my eyes from tears, my feet from stumbling. (9) I shall walk before the LORD in the land of the living....
read more