Sheol Know!

The Intermediate State of the Unsaved Dead
by Dirk Waren
What happens to the soul & spirit of unsaved people when they die? By "unsaved" I'm referring to anyone who has not experienced spiritual regeneration through the gospel (see John 3:3,6 and Titus 3:5), which includes Old Testament saints—holy people who were in covenant with God throughout the Old Testament. The Bible shows that the souls of these people go to (or went to) Sheol at the point of physical decease, which corresponds to Hades in the New Testament. These souls will be resurrected from Sheol/Hades one day (Revelation 20:11-15), which is why Sheol/Hades is described as the "intermediate state" since it refers to the condition of souls between physical death and later resurrection. So what's the condition of souls in Sheol/Hades? Jesus' story of the rich man and Lazarus, if taken literal, suggests a conscious state where people either hang out in bliss with father Abraham or suffer constant fiery torment begging for less than a drop of water for relief.
Many  believers take this story literally rather than figuratively and so they feel the issue is a done deal—Sheol is a place of fiery torment for some souls and a place of bliss with father Abraham for others. However, they're disregarding the incredible amount of data that God's Word devotes to the
topic—vital information of which they are either ignorant or intentionally disregard.
The purpose of Sheol Know is to do an honest, balanced examination of the Scriptures from Genesis to Revelation to determine the precise nature of Sheol/Hades. After all, the rightly-divided Word of God is the blueprint for Christian doctrine and practice, not fallible religious tradition.
Since Sheol Know is a thorough study on the nature of the intermediate state we'll address all linking topics, including the believer's intermediate state, the resurrection of the dead, Jesus' Second Coming, the Tribulation, the Millennium and, in the Epilogue, the nature of eternal life.
Why is this book important? Because there's wholesale ignorance in the body of Christ on the nature of Sheol/Hades and, in some cases, intentional misleading. Despite this, the truth about the intermediate state is blatantly revealed in the Scriptures; it's not hidden whatsover. Once you see what God's Word says on the subject—completely and not just a single tale that Jesus told—you'll know the truth and, as the Lord said, "the truth shall set you free."
This is the CONTENTS PAGE to Sheol Know. Below you will find introductions and links to all 12 chapters. God Bless You on this amazing journey of discovery!
» A new revised version of Sheol Know with additional sections is now available in book form; you can purchase a low-priced copy here.
---
The Intermediate State The great white throne judgment is when God will resurrect every un-regenerated soul from Hades (HAY-deez) to be judged as shown in this passage: REVELATION 20:13-15The sea gave up the dead that were in it, and death and Hades gave up the dead that were in them, and each person was judged according to what he had done.  Then death and Hades were thrown into the lake of fire. The lake of fire is the second death. If anyone's name was not found written in the book of life, he was thrown into the lake of fire. We see plain evidence here that unredeemed people are held in a place called Hades after their physical death. This place is called Sheol (she-OHL) in the original Hebrew of the Old Testament. These disembodied souls are kept in Hades until judgment day when, as you can see, they are resurrected for the purpose of divine judgment. What is the precise nature of these people's condition in Hades during this intermediate period between physical death and resurrection? The traditional religious view is that they will be in a state of conscious torment the entire span or, if they're righteous, they'll hang out in bliss with father Abraham. Although this has been the common evangelical position of the "intermediate state," it's rarely mentioned or elaborated on in Christian circles. Is this what the Bible really teaches? That people who are spiritually dead will suffer hundreds or thousands of years of torment in captivity immediately after they die merely waiting for God to judge them? (As shown in Hell Know, the people who believe this also believe the damned will then spend all eternity in roasting torture in the lake of fire after they're judged). Our purpose in this study is to thoroughly search the Holy Scriptures to find out the truth about Sheol/Hades, the intermediate state. If Sheol/Hades is indeed a place and condition of conscious torment, then God's Word will clearly support this from Genesis to Revelation. If the Scriptures don't reinforce this then we need to expose it as a false doctrine, eliminate it from our belief system and proclaim what the Bible actually teaches on the subject. This is the only way "the truth will set us free." Seven Important Facts About Sheol/Hades Before we turn to the God-breathed scriptures to discover the precise nature of the intermediate state of unredeemed people, let's go over seven important facts about Sheol/Hades, some of which are obvious and some not. 1. Sheol and Hades are synonymous terms, that is, they refer to the same condition or place. Sheol is the Hebrew term and Hades is the Greek. For proof of this, note the following Psalm passage, which speaks of Sheol, then observe how the Hebrew Sheol is supplanted by the Greek Hades when the text is quoted in the New Testament: PSALM 16:10 (NASB)For Thou wilt not abandon my soul to Sheol; neither wilt Thou allow Thy Holy One to undergo decay. ACTS 2:27 (NASB)Because Thou wilt not abandon my soul to Hades, nor allow Thy Holy One to undergo decay. We observe here that the Hebrew Sheol and the Greek Hades are synonymous terms in the Bible. Since using both words could be confusing and overly wordy we will simply use the term Sheol in reference to the intermediate state throughout the rest of this study. The main reason for this decision is that the Hebrew Sheol appears much more often in the Scriptures than the Greek Hades; the former appears 66 times in the Old Testament and the latter 10 times in the New Testament....
read more
Jacob, Job, and Solomon's View of Sheol, the Intermediate State We'll begin our scriptural study on the intermediate state by observing how Jacob, Job and Solomon viewed Sheol. All three were godly men of the Old Testament era. Jacob was the grandson of Abraham, the father of faith, and the patriarch of the twelve tribes of Israel. In fact, his name was changed to "Israel." Job was regarded so highly by God that He boasted there was no one on earth as great as him (Job 1:8). As for Solomon, the Bible says "King Solomon was greater in riches and wisdom than all the other kings of the earth. The whole world sought audience with Solomon to hear the wisdom that God had put in his heart" (1 Kings 10:23-24). These scriptural facts reveal that, although far from perfect, Jacob, Job and Solomon were great and mighty men of the Old Testament period. Hence, there's no reason not to assume that their recorded statements about Sheol are sound and particularly so if they're in harmony with what the rest of the Bible teaches. With this understanding, let's consider the very first passage in the Bible where the Hebrew word Sheol appears. What Jacob Said The term Sheol first appears in Genesis 37:35. This was the occasion where Jacob's sons treacherously sold their brother Joseph into slavery and then lied to their father by telling him that Joseph was slain by a wild beast. Jacob believed the lie and was understandably heartbroken: GENESIS 37:35 (NRSV)All his sons and daughters sought to comfort him [Jacob]; but he refused to be comforted, and said, "No, I shall go down to Sheol to my son [Joseph], mourning." Thus his father bewailed him. Two simple facts can be derived from Jacob's brief expression of grief in this passage: (1.) Jacob very much expected to go to Sheol when he died, and (2.) Jacob believed that Joseph was already in Sheol, that he would remain there, and that he would himself join him when he eventually died. The King James Version translates Sheol in this passage as "the grave." Why? Obviously because the verse refers to Jacob and Joseph, both righteous men of God (righteous, that is, in the sense that they were in-right-standing with God via their covenant, not that they were unflawed individuals). This is in harmony with the King James translator's policy of rendering Sheol as "hell" when it applied to unrighteous people and as "the grave" when it applied to the righteous. As pointed out in Chapter One, there is absolutely no justification for this practice; the meaning of the word Sheol does not change depending upon the character of the person going there. We thus find evidence in the very first appearance of Sheol in the Bible that religious people have tried to mislead the populace about its nature and who exactly went there. As for the King James and other translations rendering Sheol as "the grave," it was pointed out in the first chapter that Sheol never denotes the physical grave or tomb where bodies are laid to rest; there's a separate Hebrew word for this. Sheol should only be understood as "the grave" in the sense that it is the graveyard of souls in the spiritual realm, where dead souls are held and "awaiting" resurrection to be judged by God. This will become more evident as our study progresses. Another important point concerning Jacob's view of Sheol: Although Jacob doesn't state anything...
read more
The book of Psalms consists of 150 songs called psalms. Half of the psalms were written by Solomon's father, King David, and some anonymous ones were likely written by him as well. Other psalmists include Moses, Solomon, Asaph, Ethan and Heman. Regardless of who wrote each psalm, one fact is certain: All the psalms are "God-breathed" (2 Timothy 3:16) since all the psalmists "spoke from God as they were carried along by the Holy Spirit" (2 Peter 1:21). For more proof of this, notice what Jesus said about David in a discussion with the Pharisees: [Jesus] said to them, "How is it then that David, speaking by the Spirit, calls him 'Lord'? For he says, (44) " 'The Lord said to my Lord: "Sit at my right hand until I put your enemies under your feet." ' Matthew 22:43-44 Verse 44 is a quote of Psalm 110:1, written by David. Notice how Jesus emphasizes that David was "speaking by the Spirit" when he wrote this verse, which implies all the psalms he wrote. In other words, David's statements in the Psalms were given by the inspiration of the Holy Spirit and the Holy Spirit is God. As such, David's exposition on the nature of Sheol contained in the Psalms, as well as commentary by other psalmists, shouldn't be considered just "their view" of Sheol. No, it's God's view too because they were "speaking by the Spirit," as Jesus put it.    The book of Psalms contains a wealth of information on the nature of Sheol. Despite the fact that there were several authors, the psalmists are in complete agreement. This is unsurprising since they all "spoke from God… by the Holy Spirit." Their many revealing statements about Sheol are also in harmony with the views of Jacob, Job and Solomon, covered last chapter. Sheol: Where You Cannot Remember or Praise God Let's examine the very first text in the book of Psalms where the Hebrew word Sheol appears: PSALM 6:5 (NRSV)For in death there is no remembrance of you [God]; in Sheol who can give you praise? In this verse David is praying for God to save his life because his enemies were trying to kill him (as indicated in verse 10). Despite his anguish, David didn't want to die; he was "a man after God's own heart" (1 Samuel 13:14; Acts 13:22) and thus wanted to live, serve God and worship Him. He knew that if he died and went to Sheol he wouldn't be able to do this. This simple passage completely contradicts the prominent religious position on Sheol, which suggests that when Old Testament saints died their souls would go to a supposed "paradise" section of Sheol. They would be conscious there and supremely comforted as they fellowshipped with father Abraham. Yet, if this were so, wouldn't they be able to remember God? Would they not be praising Him and thanking Him as the righteous are always ever ready to do, that is, as long as it were possible? However, David makes it clear in this passage that souls in Sheol do not and cannot remember God and consequently cannot praise Him either. This suggests that those in Sheol are unconscious—"asleep" in death until their resurrection.  The notion that Sheol is a condition where a person cannot remember or praise God is corroborated by other biblical texts. For instance: PSALM 115:17-18 (NRSV)The dead do not praise the LORD, nor...
read more
Continuing with our study of Sheol in the Psalms, let's consider this important question… Did David Pray for His Ex-Friend to Go to a Hellish Torture Chamber? Notice David's statement in this passage: PSALM 55:15 (KJV) Let death seize upon them, and let them go down quick into hell (Sheol): for wickedness is in their dwellings, and among them. David is obviously referring to his enemies in this text, yet it's interesting to note that one of these enemies was once a very close friend of his. This is revealed in the preceding lines, verses 12-14 (as well as verses 20-21). At one time David had shared "sweet fellowship" with this person, but by the time of the writing of this psalm it appears that this one-time close friend had turned against him. As you can see, Sheol is translated as "hell" in the King James Version and most English readers automatically view "hell" as a devil-ruled torture chamber for wicked human beings. This naturally presents a problem for such readers: How could David, "a man after God's own heart," pray for his enemies — including a former close friend — to go to such a place. Yet when we realize that Sheol — the word translated as "hell" her — refers to the graveyard of dead souls and, hence, the state of death itself, then all becomes clear as David's prayer is in harmony with the law of God which plainly states that the "wages of sin is death" (Romans 6:23). As a godly king of Judah, David knew that God's Word promised his enemies would be defeated & destroyed (Leviticus 26:8; Deuteronomy 28:7) and he was praying in accordance with these promises. True, he was obviously torn-up inside because one of these enemies was once a dear friend, but this ex-friend and the others were trying to assassinate him, the righteous king of Judah, and David felt he had no other recourse. This passage illustrates that a proper, biblical understanding of Sheol clears up passages that present serious problems for those who adhere to the view that Sheol is a torture chamber. "My Life Draws Near to Sheol" Heman the Ezrahite was facing a grave situation with the possibility of death in this psalm: For my soul is full of troubles, and my life draws near to Sheol. (4) I am counted among those who go down to the Pit; I am like those who have no help, Psalm 88:3-4 (NRSV) While this passage isn't that notable it conveys several things detailed in other areas of Sheol Know: 1. Heman links the destiny of his soul to Sheol, which verifies that (1.) Sheol is a condition of the soul and (2.) that the righteous as well as the unrighteous went there during Old Testament times (because Jesus hadn't yet paid for human redemption and therefore spiritual regeneration wasn't available). 2. Sheol and "the Pit" are synonymous. 3. Heman describes the location of Sheol in terms of "going down to the pit," which coincides with other passages that show that Sheol is located in the "heart of the earth," not in the physical realm, but in the spiritual realm. We'll address this in Chapter Nine. 4. Heman says that his life was drawing near to Sheol, the Pit; and since Sheol is essentially synonymous with death (as shown in the next section) his life was drawing near to...
read more
Of the 31 chapters of the book of Proverbs, the first 29 were written by Solomon, the wisest person who's ever lived outside of Jesus Christ (1 Kings 3:12). In Chapter Two of this study we saw how Solomon described the nature of Sheol in very clear language. He said that those who die "know nothing" (Ecclesiastes 9:5) because they've gone to Sheol, where "there is no work, or thought, or knowledge or wisdom" (Ecclesiastes 9:10). Everything Solomon says about Sheol in the book of Proverbs is in complete harmony with this unmistakable description. Sheol and Death: Synonymous The following texts, for instance, reveal that Sheol is essentially synonymous with death because they go hand-in-hand. These first two verses poetically reference the wicked adulteress: PROVERBS 5:5 (NRSV) Her feet go down to death; her steps follow the path of Sheol. PROVERBS 7:27 (NRSV) Her house is the way to Sheol, going down to the chambers of death. These passages apply to those in covenant with God under Old Testament law. They declare a sobering fact: Those who choose to commit sexual immorality with an adulteress "follow the path of Sheol" or are on "the way to Sheol." This is not to suggest that godly people during the Old Testament period didn't go to Sheol when they eventually died, because we know from numerous passages that they did; these verses simply reveal that adulterers will prematurely die. This was the penalty for adultery and other critical sexual sins under the law of Moses (Leviticus 20:10-16). Even today, despite the fact that we're living during a dispensation of grace, those who choose to live sexually immoral lifestyles often suffer very serious consequences for their actions, including premature death from AIDS. Other consequences critically hamper the quality of one's life — teenage pregnancy, illegitimate children, abortion, broken relationships, divorce, psychological problems, a multitude of sexual diseases — many of which are incurable — and other negatives, like the wrath of the mate of the person with whom you're cheating. Truly, sexual immorality brings death. Even if it doesn't literally kill you, it can certainly kill the quality of your life.         This next proverbial passage personalizes folly as a wicked woman and is referring to the foolish, immoral people who choose to follow "her:" PROVERBS 9:18 (NRSV) But they do not know that the dead are there [in Folly's house], that her guests are in the depths of Sheol. The 9th chapter of Proverbs showcases the personal invitations of Wisdom and Folly. Those who prudently enter the house of Wisdom will be rewarded with good, long lives (as verified by verses 11-12) while those who choose Folly will prematurely die. Premature death is, of course, the gravest consequence of following folly with wild abandon. The graveyard is full of such people, so are the prisons and mental institutions. Those who merely dabble in folly here and there will suffer as well, just not as severely. This is the case even today in the age of grace. NOTE: One may legitimately argue that righteous people who possess godly wisdom sometimes prematurely die. It is true that God occasionally calls people to be martyrs for the advancement of His kingdom, like Stephen (Acts 7); if God calls someone to do this He reveals it to his or her spirit by the Holy Spirit and gives them the grace to handle it. The Bible promises us 70-80 years of life (Psalm 90:10); anything else is a plus....
read more
Let's now observe what the Old Testament prophets had to say about the nature of Sheol. "Sheol Has Enlarged Its Appetite" We'll start with Sheol as used in the book of Isaiah: ISAIAH 5:11-14 (NRSV) Ah, you who rise early in the morning in pursuit of strong drink, who linger in the evening to be inflamed by wine, (12) whose feasts consist of lyre and harp, tambourine and flute and wine, but who do not regard the deeds of the LORD, or see the work of his hands! (13) Therefore my people go into exile without knowledge; their nobles are dying of hunger and their multitude is parched with thirst. (14) Therefore Sheol has enlarged its appetite and opened its mouth beyond measure; the nobility of Jerusalem and her multitude go down, her throng and all who exult in her. This passage is referring to the wicked nobles of Judah and the numerous people corrupted by their leadership. According to verses 11-12 these people had completely forsaken the LORD and had plunged into a flood of "partying" and dissipation. In fact, earlier in chapter 3 the LORD remarked that they had become as brazenly shameless as Sodom (3:9) — that's pretty bad! As a result of their evil deeds, God had to justly pronounce judgment on them as shown in verses 13-14 above. Many were to be taken into captivity, no longer blessed with the knowledge of God. Many more would die of hunger and thirst, while others would be slain by the sword (1:20). Clearly, multitudes would die because of God's righteous judgment. This explains why verse 14 proclaims, "…Sheol has enlarged its appetite and opened its mouth beyond measure." This is obviously not a literal statement. Sheol is not some living entity that possesses a colossal maw and appetite, but God uses this metaphor to effectively illustrate that numerous people would die because of His just judgment. "The wages of sin is death" and these rebels were simply going to have to eat the fruit of their actions (after much merciful patience on the LORD's part, I might add). In verse 24 God uses clear metaphors to illustrate the nature of Sheol and eternal damnation: ISAIAH 5:24 (NRSV) Therefore, as the tongue of fire devours the straw and as dry grass sinks down in the flame, so their root will become rotten [i.e. decay] and their blossom go up like dust; for they have rejected the instruction of the LORD of hosts, and have despised the word of the Holy One of Israel. We know this text is referring to the death of these people because the very next verse says so (verse 25). The root that decays is probably referring to their bodies in light of verse 25 which states, "their corpses were like refuse in the streets." But their immaterial being, their soul that goes to Sheol, is likened to straw devoured by fire and dry grass that goes up in flame. The example is clear: straw and grass that are set ablaze go up in smoke and cease to exist; likewise blossoms that "go up like dust" no longer exist as well. This corresponds to the nature of Sheol because Sheol is a condition of non-existence where dead souls are held until their resurrection on judgment day. These metaphors are applicable to both Sheol, which is the temporary hell or the first death, and the lake of fire (Gehenna), which is the eternal hell or the "second...
read more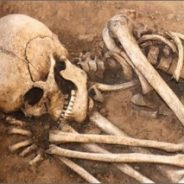 Let's now look at various biblical descriptions and insights about Sheol not yet addressed or, at least, not fully addressed. Sheol is Contrasted with "the Land of the Living" The reality that Sheol is the realm where dead souls are held awaiting their resurrection can be derived from the fact that Sheol is often spoken of in contrast to "the land of the living." In the previous chapter we witnessed evidence of this in Hezekiah's statements from Isaiah 38:9-12. Let's look at some other biblical examples: PSALM 116:8-9 (NASB) For thou hast rescued my soul from death, my eyes from tears, my feet from stumbling. (9) I shall walk before the LORD in the land of the living. We see in this passage that the LORD delivered the psalmist from a life-threatening situation. Verse 3 reveals that the psalmist was distressed and sorrowful because, as he puts it, "The cords of death encompassed me and the terrors of Sheol came upon me." (We, once again, see evidence here that death and Sheol are synonymous terms in the Bible). Obviously the psalmist was quite concerned that he'd lose his life in this situation, but the LORD ultimately delivered him and that's why he exclaims in verse 8: "thou hast rescued my soul from death." The psalmist knew that, if he died, his soul would go to Sheol, the world of the dead where lifeless souls experience only death (naturally). Note that God saved his soul from death. He did not save him from fellowship with Father Abraham in the paradise compartment of Sheol; he saved him from death. Because the LORD delivered him, he states in verse 9: "I shall walk before the LORD in the land of the living." Why does he state this? Obviously because you can't walk before the LORD in Sheol. Needless to say, if life in this world is "the land of the living" then it stands to reason that Sheol is the land of the dead or "the world of the dead," as James Strong defines it, where souls suffer death itself — the state of non-existence. David speaks of "the land of the living" in these two passages: PSALM 27:13 (NASB) I would have despaired unless I had believed that I would see the goodness of the LORD in the land of the living. PSALM 142:5 (NASB) I cried out to Thee, O LORD; I said, "Thou art my refuge. My portion in the land of the living." In each of these cases David was in a life-threatening situation. If the LORD failed to come through he would have died and gone to Sheol. As you can see, David speaks of life in this world as "the land of the living" as opposed to the alternative — dying and going to Sheol. Allow me to repeat: if life in this world is "the land of the living" then Sheol is obviously the land of not-living — the land of the dead, the realm of utter non-existence. When his life was in danger, Jeremiah likewise used the phrase "land of the living" in this prayer: JEREMIAH 11:18-20 Because the LORD revealed their plot to me, I knew it, for at the time he showed me what they were doing. (19) I had been like a gentle lamb led to the slaughter; I did not realize that they had plotted against me, saying, "Let us destroy the tree and its fruit; let us cut him off from the land of the living, that his name be...
read more
Let's now look at the sole reason why Christians have traditionally believed that Sheol is a state of conscious existence where bad people suffer constant fiery torment hoping for a tiny bit of water for relief and Old Testament saints are comforted in paradise at Abraham's side. I'm, of course, referring to Jesus' story of the rich man and Lazarus:  LUKE 16:19-31 "There was a rich man who was dressed in purple and fine linen and lived in luxury every day. 20 At his gate was laid a beggar named Lazarus, covered with sores 21 and longing to eat what fell from the rich man's table. Even the dogs came and licked his sores. 22 "The time came when the beggar died and the angels carried him to Abraham's side. The rich man also died and was buried. 23 In Hades, where he was in torment, he looked up and saw Abraham far away, with Lazarus by his side. 24 So he called to him, 'Father Abraham, have pity on me and send Lazarus to dip the tip of his finger in water and cool my tongue, because I am in agony in this fire.' 25 "But Abraham replied, 'Son, remember that in your lifetime you received your good things, while Lazarus received bad things, but now he is comforted here and you are in agony. 26 And besides all this, between us and you a great chasm has been set in place, so that those who want to go from here to you cannot, nor can anyone cross over from there to us.' 27 "He answered, 'Then I beg you, father, send Lazarus to my family, 28 for I have five brothers. Let him warn them, so that they will not also come to this place of torment.' 29 "Abraham replied, 'They have Moses and the Prophets; let them listen to them.' 30 " 'No, father Abraham,' he said, 'but if someone from the dead goes to them, they will repent.' 31 "He said to him, 'If they do not listen to Moses and the Prophets, they will not be convinced even if someone rises from the dead.' " The first thing that needs to be stressed about this story is that, whether a person takes it literally or figuratively, it does not refer to the eternal fate of damned people; that is, the "second death." In the story, the rich man and beggar are said to be in Hades, which refers to the intermediate state of un-regenerated souls between physical death and resurrection to stand before God and be judged. The Greek Hades corresponds to the Hebrew Sheol, as established in What is Sheol. Once everyone is resurrected from Hades (Sheol) and judged, Hades will itself be thrown into the lake of fire. See for yourself: The sea gave up the dead that were in it, and death and Hades gave up the dead that were in them, and each person was judged according to what he had done.  Then death and Hades were thrown into the lake of fire. The lake of fire is the second death. Anyone whose name was not found written in the book of life was thrown into the lake of fire.  Revelation 20:13-15  So regardless of how a reader views this imaginative story, it's not applicable to...
read more
In this chapter we will examine New Testament references to Sheol (Hades) other than Jesus' Parable of The Rich Man and Lazarus, which we addressed in the previous chapter. We'll look at direct and indirect references to Hades and also every passage that people cite to argue Sheol is a state of conscious existence for human souls. "The Gates of Hades will Not Overcome It" Let's start with an interesting statement Jesus made in response to Peter's confession that Jesus was "the Christ, the Son of the living God": Jesus replied, "Blessed are you, Simon son of Jonah, for this was not revealed to you by man, but by my Father in heaven. (18) And I tell you that you are Peter, and on this rock I will build my church, and the gates of Hades will not overcome it. Matthew 16:17-18 What is the "rock" on which Jesus said he would build his church in verse 18? It's not Peter whose name in Greek, petros, means "stone." The "rock" on which Jesus would build his church is petra, meaning "large rock" or "bedrock." When you're driving on an interstate highway and pass through a section with sheer rock cliffs on either side it's obvious that the road-workers blasted through a big hill or mountain. When I see this I often marvel at the solid mass of rock underlying the topsoil. This is petra or bedrock. Jesus said his church would be built on such bedrock, figuratively speaking – an incredible mass of solid rock. What is this "rock"? It's the revelation – the fact – that Jesus is the Christ or Messiah, the Son of the Living God, who died for humanity's sins and was raised to life for our justification, disarming all diabolic powers and authorities. This is the gospel or "good news." Jesus' church is built on this incredibly good news. It is through this gospel that people escape bondage from the kingdom of darkness and become part of God's kingdom (Colossians 1:13). Why did Jesus emphasize Peter's name, petros? Because, although Peter was a little "stone," he would become a part of the bedrock of the church of Jesus Christ, as are all believers. We're all little "stones" that together make up the bedrock of the church, Christ's body on earth! Jesus adds in verse 18 that the "gates of Hades" would not overcome his church. The "gates of Hades" was a colloquial Jewish phrase for death, which makes sense since Hades (or Sheol in Hebrew) is the realm of the dead and consequently a person would have to physically die to go there. In other words, physical death was the "gate" to enter Hades. With the understanding that the "gates of Hades" refers to death, Jesus was saying that even death, Satan's ultimate weapon (Hebrews 2:14-15), couldn't stop the Messiah from birthing and unleashing his church. And it didn't. He was raised to life and the rest is history. Furthermore, death has no power to destroy the church, period. Every Satanic attempt to wipe out believers and stop the church's spread has failed. In fact, the blood of martyrs has always served to advance God's kingdom rather than diminish it;  for example, Stephan from Acts 7:59-8:4. Peter's Reaction to the...
read more
In this chapter we will look at the believer's intermediate state between death and resurrection. Let's consider the two views: 1. The traditional view is that the disembodied souls of believers go straight to heaven when they die, awaiting their bodily resurrection. 2. Another view is that, like Old Testament saints, the souls of spiritually regenerated believers go to Sheol at the point of physical decease to "sleep" in death until their resurrection. The latter position is embraced to by many who adhere to literal destructionism, which they support by citing 1 Thessalonians 4:13-17 and John 5:28-29. If we genuinely want to know the truth on any given biblical topic it's important to be honest with the Scriptures regardless of our current view or sectarian bias. We must staunchly follow the hermeneutical rules of "context is king" and "Scripture interprets Scripture," meaning our interpretation of a passage must harmonize with the surrounding text and with the rest of Scripture. The more detailed and overt passages naturally expand our understanding of the more sketchy or ambiguous ones. With this understanding, the New Testament denies point blank that believers lie dead in Sheol until their resurrection and clearly supports Christians going to be with the Lord in heaven in a disembodied state. I don't expect anyone to take my word for it so let's examine evidence from the Scriptures and draw the obvious conclusion, starting with Paul's statement that… "I Desire to Depart and be with Christ, which is Better by Far" Paul is second only to Jesus Christ as far as New Testament characters go, and the LORD used him to write more of the New Testament than any other person, about one-third (not including Hebrews, which many believe he wrote); and half of the book of Acts is devoted to his missionary exploits. What did God inspire Paul to say on the issue of the believer's intermediate state between death and resurrection? Paul made a few plain-as-day statements on the matter. Notice how clear he was about where born-again believers go when they die: PHILIPPIANS 1:20-24 I eagerly expect and hope that I will in no way be ashamed, but will have sufficient courage so that now as always Christ will be exalted in my body, whether by life or by death. 21 For to me, to live is Christ and to die is gain. 22 If I am to go on living in the body, this will mean fruitful labor for me. Yet what shall I choose? I do not know! 23 I am torn between the two: I desire to depart and be with Christ, which is better by far; 24 but it is more necessary for you that I remain in the body. Paul wrote this epistle while imprisoned in Rome and the issue of living or dying comes up in verse 20, to which he declares, "to me, to live is Christ and to die is gain." For Paul and all believers, the purpose of life itself is the LORD and dying is actually gain , not loss. I think we can all agree that going to Sheol is not gain! In verse 23 he points out that if he "departs" – that is, he physically dies – he'll "be with Christ,"...
read more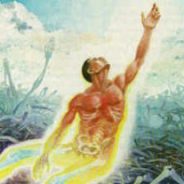 To tie everything up and see the bigger picture, we'll focus on the resurrection of the dead in this chapter. Whether believers know it or not, the resurrection of the dead is one of the six basic doctrines of Christianity, as shown in Hebrews 6:1-2. Unfortunately, it's rarely taught and so the body of Christ is largely ignorant on the topic. This chapter will help rectify the problem. As noted in the previous chapter, the Bible speaks of two types of resurrections… The Resurrections of the Righteous and the Unrighteous Jesus and Paul plainly declared two basic resurrections:              "for a time is coming when all who are in their graves will hear his voice (29) and come out—those who have done what is good will rise to live, and those who have done what is evil will rise to be condemned." John 5:28-29               having hope toward God, which they themselves also wait for, that there is about to be a rising again of the dead, both of righteous and unrighteous; Acts 24:15 (YLT) As you can see, there will be resurrections of both the righteous and unrighteous. This doesn't mean, however, that there will only be two resurrections in number, just that there are two types of resurrections: 1. The resurrection of the righteous and 2. the resurrection of the unrighteous. The former is called "first resurrection" in Scripture (Revelation 20:5-6), which makes the latter the second resurrection. The second resurrection takes place at the time of the Great White Throne Judgment, detailed here:             Then I saw a great white throne and him who was seated on it. The earth and the heavens fled from his presence, and there was no place for them. (12) And I saw the dead, great and small, standing before the throne, and books were opened. Another book was opened, which is the book of life. The dead were judged according to what they had done as recorded in the books. (13) The sea gave up the dead that were in it, and death and Hades gave up the dead that were in them, and each person was judged according to what they had done. (14) Then death and Hades were thrown into the lake of fire. The lake of fire is the second death. (15) Anyone whose name was not found written in the book of life was thrown into the lake of fire. Revelation 20:11-15 This massive judgment concerns every dead soul contained in Hades (Sheol) after the thousand-year reign of Christ on this earth, which means it involves every unredeemed person throughout history. It does not include Old Testament holy people because they had a covenant with the LORD and will be resurrected after the 7-year Tribulation and before the Millennium, which we'll examine later in this chapter. The second resurrection is covered thoroughly in Hell Know, so I encourage you to pick up a copy, if you haven't already. Not only do we examine the nature of the "second death"—i.e. being thrown into the lake of fire (verses 14-15)—we also explore the question of whether or not every person who partakes of this resurrection will automatically be cast into the lake of fire. For instance, what about those who never heard...
read more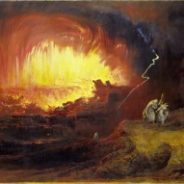 The most amazing thing about Sheol (Hades) is how blatantly obvious God's Word is on the topic. The truth about Sheol isn't hidden whatsoever, but people have been hindered from seeing it due to the power of religious tradition and sectarian allegiance. To illustrate how "blatantly obvious" the Bible is on Sheol, let's recap the highlights from each chapter of Sheol Know and then conclude. For details on any point simply go to the chapter in question by clicking the chapter link. If you're not interested in reading the highlights just jump to the final section.  What is Sheol? (The Two Basic Views) In Chapter One we discovered that there are two basic views of Sheol: 1. Unrighteous souls in Sheol are in a state of constant torment desperately yearning for less than a drop of water for relief, which won't be granted, while righteous souls hang out with father Abraham in a "paradise" compartment. These two compartments are separated by a great chasm.  2. Souls in Sheol lack God's breath of life and therefore lie dead until their resurrection. For the unredeemed this resurrection will take place after Christ's thousand-year reign on earth at the White Throne Judgment where "Anyone whose name was not found written in the book of life (will be) thrown into the lake of fire;" "the lake of fire is the second death" where the unrepentant will suffer "everlasting destruction," as Paul described it (Revelation 20:11-15 & 2 Thessalonians 1:9).   The sole biblical verification for the first position is a literal interpretation of Jesus' tale about the rich man and beggar. The second position, by contrast, is supported by literally hundreds of plain passages, as this study has shown, including God's own descriptions.  We also saw that both wicked and righteous souls alike went to Sheol in periods preceding the resurrection of Christ. When Jesus was resurrected from the dead justification was made available for the repentant. We further discovered that a lot of misunderstanding about Sheol can be traced to the translators of the influential King James Bible who subscribed to the curious practice of translating the Hebrew word Sheol as "hell" when it applied to wicked people and as "grave" when it applied to righteous people. In other words, their rendering of 'Sheol' in the KJV was determined purely by whether the passage referred to the wicked or the righteous. Scholars agree that there is simply no justification for this lack of uniformity in translating Sheol. Jacob, Job & Solomon's View of Sheol  In Chapter Two we observed how these three great men from the Old Testament viewed Sheol, summarized as follows:  1. Sheol is a condition that every spiritually un-regenerated person will experience immediately following physical decease, which included godly men and women in Old Testament periods preceding the ascension of Christ. It includes the rich and the poor, the small and the great, the pure and the profane. In other words, Sheol is the common destiny of anyone who is spiritually dead to God and therefore un-redeemed.  2. Sheol is a condition of unconsciousness, likened unto sleep, where there is no work, thought or knowledge of any kind. It is not a place or state of conscious suffering and misery and it is likened to sleep because everyone will one day be resurrected—i.e. "awoken"—from there, which explains the third...
read more
I think it's only fitting that this two-part study on human damnation — Hell Know and Sheol Know — should close on a positive note by looking at what the Bible says about eternal life in the new heavens and new earth, traditionally referred to as "heaven." Allow me to breach the topic in an unconventional way by referencing something most of us are familiar with, even if it's just a little bit.  One invigorating aspect of science fiction shows, films and books is the exciting notion that humankind will one day be able to explore the vast expanses of the universe. I don't know about you, but when I look up into the night sky and see the vast starry panorama I am filled with awe and reverence! Is it possible that we will one day be able to explore and inhabit the incalculable planets and solar systems in our galaxy and beyond as these sci-fi works hypothesize?  The Incredible Size of the Universe   Most people don't realize how incredibly vast the universe really is; it's beyond our finite comprehension. To get an idea consider these mind-blowing comparisons: If the thickness of one sheet of paper represented the distance from the Earth to the sun—93 million miles—the distance to the nearest star would be represented by a stack of paper 71 feet high; and the diameter of our Milky Way galaxy would be represented by a stack of paper 310 miles high! To reach the edge of the known universe would take a stack 31 million miles high! Or consider these awe-inspiring facts: The sun is so huge that if it were hollow, it could hold 1 million earths! The star Antares could contain 64 million suns! There's a star in the constellation Hercules that could contain 100 million 'Antares!' And the largest known star, Epilson, could easily contain several million stars the size of the star in the constellation Hercules! (Kirkwood 374-375). Sci-fi visionaries like Gene Roddenberry postulate that humanity will one day unite together in mutual acceptance and respect to peaceably explore and inhabit these unfathomable reaches of space. This is all well & good and certainly explains part of the appeal of space-exploring fictional works, but their grand vision is glaringly tainted… The Shortcomings of Sci-Fi Visionaries As hopeful and exciting as the future of humanity is depicted by sci-fi luminaries, it's a far cry from paradise. The shortcomings are plainly observed in these shows, movies and novels all over their fictional galaxies: hostility, violence, war, disease, evil, aging and death; not to mention more trifling ailments like arrogance, envy, jealousy, prejudice and lust. These maladies are shown to be universal—literally—to the human condition in these fictional works. No matter how many light years we travel, we cannot escape that which is intrinsic to human nature, which brings to mind the saying "wherever you go, there you are." Yet, could you imagine a future for humanity without such maladies? Could you imagine exploring and inhabiting the vast expanses of the universe without ever experiencing hostility, war, disease, evil, aging or death? Could you imagine living forever and never running out of exciting things to do on earth or in the furthest reaches of space? Believe it or not, this is part...
read more