SHEOL KNOW!

The Intermediate State of the Unsaved Dead
by Dirk Waren
What happens to the soul & spirit of unsaved people when they die? By "unsaved" I'm referring to anyone who has not experienced spiritual regeneration through the gospel (see John 3:3,6 and Titus 3:5), which includes Old Testament saints—holy people who were in covenant with God throughout the Old Testament. The Bible shows that the souls of these people go to (or went to) Sheol at the point of physical decease, which corresponds to Hades in the New Testament. These souls will be resurrected from Sheol/Hades one day (Revelation 20:11-15), which is why Sheol/Hades is described as the "intermediate state" since it refers to the condition of souls between physical death and later resurrection. So what's the condition of souls in Sheol/Hades? Jesus' story of the rich man and Lazarus, if taken literal, suggests a conscious state where people either hang out in bliss with father Abraham or suffer constant fiery torment begging for less than a drop of water for relief.
Many  believers take this story literally rather than figuratively and so they feel the issue is a done deal—Sheol is a place of fiery torment for some souls and a place of bliss with father Abraham for others. However, they're disregarding the incredible amount of data that God's Word devotes to the
topic—vital information of which they are either ignorant or intentionally disregard.
The purpose of SHEOL KNOW is to do an honest, balanced examination of the Scriptures from Genesis to Revelation to determine the precise nature of Sheol/Hades. After all, the rightly-divided Word of God is the blueprint for Christian doctrine and practice, not fallible religious tradition.
Since SHEOL KNOW is a thorough study on the nature of the intermediate state we'll address all linking topics, including the believer's intermediate state, the resurrection of the dead, Jesus' Second Coming, the Tribulation, the Millennium and, in the Epilogue, the nature of eternal life.
Why is this book important? Because there's wholesale ignorance in the body of Christ on the nature of Sheol/Hades and, in some cases, intentional misleading. Despite this, the truth about the intermediate state is blatantly revealed in the Scriptures; it's not hidden whatsover. Once you see what God's Word says on the subject—completely and not just a single tale that Jesus told—you'll know the truth and, as the Lord said, "the truth shall set you free."
This is the CONTENTS PAGE to SHEOL KNOW. Below you will find introductions and links to all 12 chapters. God Bless You on this amazing journey of discovery!
» A new revised version of SHEOL KNOW with additional sections is now available in book form; you can purchase a low-priced copy here (339 pages); or, if you prefer, you can get the eBook version here for only $2.99. Both links allow you to "Look inside" the book.
---
The Intermediate State The great white throne judgment is when God will resurrect every un-regenerated soul from Hades (HAY-deez) to be judged as shown in this passage: REVELATION 20:13-15 The sea gave up the dead that were in it, and death and Hades gave up the dead that were in them, and each person was judged according to what he had done.  Then death and Hades were thrown into the lake of fire. The lake of fire is the second death. If anyone's name was not found written in the book of life, he was thrown into the lake of fire. We see...
read more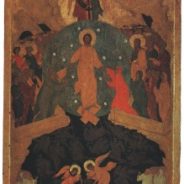 Jacob, Job, and Solomon's View of Sheol, the Intermediate State We'll begin our scriptural study on the intermediate state by observing how Jacob, Job and Solomon viewed Sheol. All three were godly men of the Old Testament era. Jacob was the grandson of Abraham, the father of faith, and the patriarch of the twelve tribes of Israel. In fact, his name was changed to "Israel." Job was regarded so highly by God that He boasted there was no one on earth as great as him (Job 1:8). As for Solomon, the Bible says "King Solomon was greater in...
read more
The book of Psalms consists of 150 songs called psalms. Half of the psalms were written by Solomon's father, King David, and some anonymous ones were likely written by him as well. Other psalmists include Moses, Solomon, Asaph, Ethan and Heman. Regardless of who wrote each psalm, one fact is certain: All the psalms are "God-breathed" (2 Timothy 3:16) since all the psalmists "spoke from God as they were carried along by the Holy Spirit" (2 Peter 1:21). For more proof of this, notice what Jesus said about David in a discussion with the...
read more
Continuing with our study of Sheol in the Psalms, let's consider this important question… Did David Pray for His Ex-Friend to Go to a Hellish Torture Chamber? Notice David's statement in this passage: PSALM 55:15 (KJV) Let death seize upon them, and let them go down quick into hell (Sheol): for wickedness is in their dwellings, and among them. David is obviously referring to his enemies in this text, yet it's interesting to note that one of these enemies was once a very close friend of his. This is revealed in the preceding lines,...
read more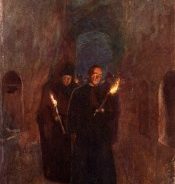 Of the 31 chapters of the book of Proverbs, the first 29 were written by Solomon, the wisest person who's ever lived outside of Jesus Christ (1 Kings 3:12). In Chapter Two of this study we saw how Solomon described the nature of Sheol in very clear language. He said that those who die "know nothing" (Ecclesiastes 9:5) because they've gone to Sheol, where "there is no work, or thought, or knowledge or wisdom" (Ecclesiastes 9:10). Everything Solomon says about Sheol in the book of Proverbs is in complete harmony with this unmistakable...
read more
Let's now observe what the Old Testament prophets had to say about the nature of Sheol. "Sheol Has Enlarged Its Appetite" We'll start with Sheol as used in the book of Isaiah: ISAIAH 5:11-14 (NRSV) Ah, you who rise early in the morning in pursuit of strong drink, who linger in the evening to be inflamed by wine, (12) whose feasts consist of lyre and harp, tambourine and flute and wine, but who do not regard the deeds of the LORD, or see the work of his hands! (13) Therefore my people go into exile without knowledge; their nobles are...
read more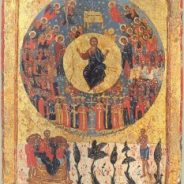 Let's now look at various biblical descriptions and insights about Sheol not yet addressed or, at least, not fully addressed. Sheol is Contrasted with "the Land of the Living" The reality that Sheol is the realm where dead souls are held awaiting their resurrection can be derived from the fact that Sheol is often spoken of in contrast to "the land of the living." In the previous chapter we witnessed evidence of this in Hezekiah's statements from Isaiah 38:9-12. Let's look at some other biblical examples: PSALM 116:8-9 (NASB) For thou...
read more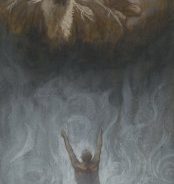 Let's now look at the sole reason why Christians have traditionally believed that Sheol is a state of conscious existence where bad people suffer constant fiery torment hoping for a tiny bit of water for relief and Old Testament saints are comforted in paradise at Abraham's side. I'm, of course, referring to Jesus' story of the rich man and Lazarus:  LUKE 16:19-31 "There was a rich man who was dressed in purple and fine linen and lived in luxury every day. 20 At his gate was laid a beggar named Lazarus, covered with sores 21 and longing to...
read more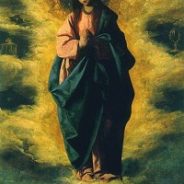 In this chapter we will examine New Testament references to Sheol (Hades) other than Jesus' Parable of The Rich Man and Lazarus, which we addressed in the previous chapter. We'll look at direct and indirect references to Hades and also every passage that people cite to argue Sheol is a state of conscious existence for human souls. "The Gates of Hades will Not Overcome It" Let's start with an interesting statement Jesus made in response to Peter's confession that Jesus was "the Christ, the Son of the living God": Jesus replied, "Blessed are...
read more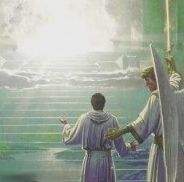 In this chapter we will look at the believer's intermediate state between death and resurrection. Let's consider the two views: 1. The traditional view is that the disembodied souls of believers go straight to heaven when they die, awaiting their bodily resurrection. 2. Another view is that, like Old Testament saints, the souls of spiritually regenerated believers go to Sheol at the point of physical decease to "sleep" in death until their resurrection. The latter position is embraced to by many who adhere to literal destructionism, which...
read more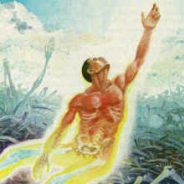 To tie everything up and see the bigger picture, we'll focus on the resurrection of the dead in this chapter. Whether believers know it or not, the resurrection of the dead is one of the six basic doctrines of Christianity, as shown in Hebrews 6:1-2. Unfortunately, it's rarely taught and so the body of Christ is largely ignorant on the topic. This chapter will help rectify the problem. As noted in the previous chapter, the Bible speaks of two types of resurrections… The Resurrections of the Righteous and the Unrighteous Jesus and Paul plainly...
read more
The most amazing thing about Sheol (Hades) is how blatantly obvious God's Word is on the topic. The truth about Sheol isn't hidden whatsoever, but people have been hindered from seeing it due to the power of religious tradition and sectarian allegiance. To illustrate how "blatantly obvious" the Bible is on Sheol, let's recap the highlights from each chapter of Sheol Know and then conclude. For details on any point simply go to the chapter in question by clicking the chapter link. If you're not interested in reading the highlights just jump to...
read more
I think it's only fitting that this two-part study on human damnation — HELL KNOW and SHEOL KNOW — should close on a positive note by looking at what the Bible says about eternal life in the new heavens and new earth, traditionally referred to as "heaven." Allow me to breach the topic in an unconventional way by referencing something most of us are familiar with, even if it's just a little bit. One invigorating aspect of science fiction shows, films and books is the exciting notion that humankind will one day be...
read more