Sheol Know

The Intermediate State of the Unsaved Dead
by Dirk Waren
What happens to the soul & spirit of unsaved people when they die? By "unsaved" I'm referring to anyone who hasn't experienced spiritual regeneration through the gospel (see John 3:3,6 and Titus 3:5); this includes Old Testament saints – righteous people who were in covenant with God during the Old Testament. The Bible shows that the souls of these people go to (or went to) Sheol at the point of physical decease, which corresponds to Hades in the New Testament. These souls will be resurrected from Sheol/Hades one day (Revelation 20:11-15), which is why Sheol/Hades is described as the "intermediate state" since it refers to the condition of souls between physical death and later resurrection. So what's the condition of souls in Sheol/Hades? Jesus' story of the rich man and Lazarus, if taken literal, suggests a conscious state  where some people either hang out in bliss with Father Abraham (literally in his chest cavity) or suffer great torments hoping for a mere drop of water for relief.
Many evangelical, Pentecostal and other believers take this story literally rather than figuratively and so they feel that the issue is a done deal — Sheol is a place of fiery
torment for some souls and a place of bliss with Father Abraham for others. But such people are disregarding the incredible amount of data that God's Word devotes to the topic — vital information of which they are either ignorant or intentionally disregard.
The purpose of Sheol Know is to do an honest, balanced examination of the Scriptures from Genesis to Revelation to determine the precise nature of Sheol/Hades. After all, the rightly-divided Word of God is the blueprint for all Christian doctrine and practice, not fallible religious tradition. Once you see what God's Word says on the subject – completely and not just a single story that Jesus told – you'll see the truth and, as Jesus said, "the truth shall set you free."
» Download this book in its entirely (PDF)
---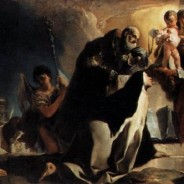 The Intermediate State The great white throne judgment is when God will resurrect every un-regenerated soul from Hades (HAY-deez) to be judged as shown in this passage: REVELATION 20:13-15The sea gave up the dead that were in it, and death and Hades gave up the dead that were in them, and each person was judged according to what he had done.  Then death and Hades were thrown into the lake of fire. The lake of fire is the second death. If anyone's name was not found written in the book of life, he was thrown into...
read more
Jacob, Job, and Solomon's View of Sheol, the Intermediate State Here we will examine how Jacob, Job and Solomon viewed Sheol. All three were godly men of the Old Testament era. Jacob was the grandson of Father Abraham and the patriarch of the twelve tribes of Israel; in fact, his name was changed to "Israel." Concerning Job, God Himself regarded him so highly that He boasted that there was no one on earth as great as Job (Job 1:8). As for Solomon, the bible states that, "King Solomon was greater in riches and...
read more
The biblical book of Psalms consists of 150 songs called psalms. Most of the psalms were written by Solomon's father, King David. Other psalmists include Moses, Solomon, Asaph, Ethan and Heman. Quite a few psalms were written anonymously. Regardless of who exactly wrote each individual psalm, one fact is certain: All the psalms are "God-breathed" (2 Timothy 3:16) as all the psalmists "spoke from God as they were carried along by the Holy Spirit" (2 Peter 1:21). The book of Psalms possesses a wealth of...
read more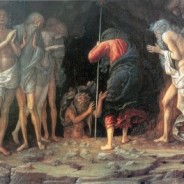 Continuing with our study of Sheol in the Psalms, let's consider this important question… Did David Pray for His Ex-Friend to Go to a Hellish Torture Chamber? Notice David's statement in this passage: PSALM 55:15 (KJV) Let death seize upon them, and let them go down quick into hell (Sheol): for wickedness is in their dwellings, and among them. David is obviously referring to his enemies in this text, yet it's interesting to note that one of these enemies was once a very close friend of his. This is revealed in...
read more
Of the 31 chapters of the book of Proverbs, the first 29 were written by Solomon, the wisest person who's ever lived outside of Jesus Christ (1 Kings 3:12). In Chapter One of this study we saw how Solomon described the nature of Sheol in very clear language. He said that those who die "know nothing" (Ecclesiastes 9:5) because they've gone to Sheol, where "there is no work, or thought, or knowledge or wisdom" (Ecclesiastes 9:10). Everything Solomon says about Sheol in the book of Proverbs is in complete...
read more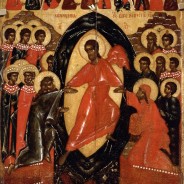 Let's now observe what the Old Testament prophets had to say about the nature of Sheol. "Sheol Has Enlarged Its Appetite" We'll start with Sheol as used in the book of Isaiah: ISAIAH 5:11-14 (NRSV) Ah, you who rise early in the morning in pursuit of strong drink, who linger in the evening to be inflamed by wine, (12) whose feasts consist of lyre and harp, tambourine and flute and wine, but who do not regard the deeds of the LORD, or see the work of his hands! (13) Therefore my people...
read more
Let's now look at various biblical descriptions and insights about Sheol not yet addressed or, at least, not fully addressed. Sheol is Contrasted with "the Land of the Living" The reality that Sheol is the realm where dead souls are held awaiting their resurrection can be derived from the fact that Sheol is often spoken of in contrast to "the land of the living." In the previous chapter we witnessed evidence of this in Hezekiah's statements from Isaiah 38:9-12. Let's look at some other biblical examples: PSALM...
read more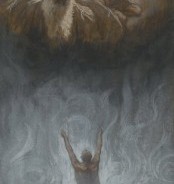 Let's now look at the sole reason why Christians have traditionally believed that Sheol is a state of conscious existence where bad people suffer constant fiery torment hoping for a mere drop of water for relief and Old Testament saints were comforted at father Abraham's side. I'm, of course, referring to Jesus' story about the rich man and Lazarus:  LUKE 16:19-31 "There was a rich man who was dressed in purple and fine linen and lived in luxury every day. 20 At his gate was laid a beggar named Lazarus,...
read more