For more resources on Conditional Immortality (Annihilationism):  
All authors are from an Evangelical background.
For many more articles on the Biblical Doctrine of Conditional Immortality visit: www.truthaccordingtoscripture.com.

On a more seminary level, the classic book by Edward Fudge, The Fire that Consumes, is also highly recommended (see reviews above). Visit www.edwardfudge.com for more articles on this topic.

UPDATE: Edward has just released his latest book on the topic called Hell: A Final Word. It can be found on Amazon. Also, a full length motion picture movie was just made about his life. It is called Hell and Mr. Fudge.

Read the excellent article, The Destruction of the Finally Impenitent, by noted Evangelical scholar Clark Pinnock.

Dr. Roger Galstad pastors the Eau Claire, WI congregation of Grace Communion International and the affiliated Valley Bible Church of Whitehall and La Crosse, WI. He has written a book entitled, Man's Ignorance and God's Grace: A Case for Conditional Immortality.

William Robert West has put a great deal of research into, Resurrection and Immortality at www.robertwr.com.

NOTE: Mr. West takes the amillennial position when dealing with Israel, so in that one area I would not agree with him.

Also read, HELL: Eternal Torment or Complete Annihilation? by Jeremy K. Moritz.
 
---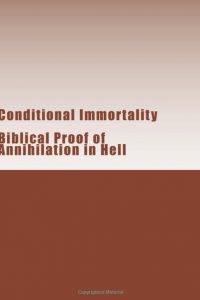 Conditional Immortality: Biblical Proof of Annihilation in Hell by D. Barry It is clear that Plato and many Greek philosophers taught the soul was indestructible. However, the Scriptures teach the soul is destructible and immortality is only available when you accept the gospel. Who are you going to believe? The ...
See Contents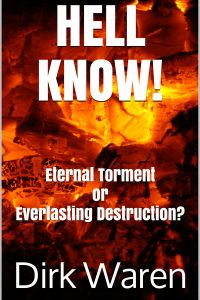 Death and Hell: Eternal Torture or Everlasting Destruction? by Dirk Waren The Bible teaches about death and hell...that those who reject God's message of reconciliation and gift of eternal life will be cast into the lake of fire,which is described as "the second death." This is eternal damnation with no hope ...
See Contents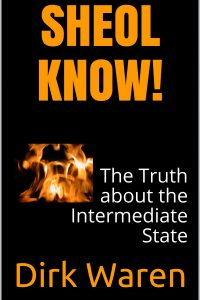 Sheol: The Intermediate State of the Unsaved Dead by Dirk Waren What happens to the soul & spirit of unsaved people when they die? By "unsaved" I'm referring to anyone who has not experienced spiritual regeneration through the gospel (see John 3:3,6 and Titus 3:5), which includes Old Testament saints—holy people who were in ...
See Contents
---