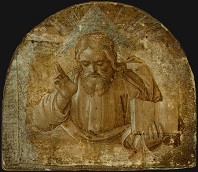 Answering the critics and supposed scriptures that teach otherwise Thankfully, Conditionally Immortality is growing in belief among evangelicals. A great article was written by respected evangelical scholar Clark Pinnock who has come out strongly in favor of this position: The Destruction of the Finally Impenitent. The fact that it is gaining ground must be the reason why a few are writing responses to it. They usually all quote the same four or five verses in defense of eternal torment, so these are now going to be addressed in this section. First, in scripture, Jesus speaks definitively on the fate of the unsaved soul, it will be destroyed.  Do not be afraid of those who kill the body but cannot kill the soul. Rather, be afraid of the One who can destroy both...
Read More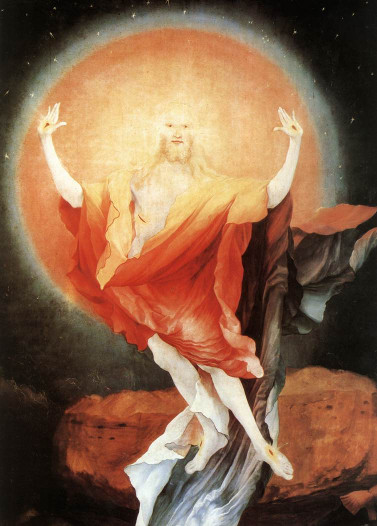 What does the Bible really says about human damnation and everything linked to it? This website features three books that fully answer the question, plus additional material. The three books are: 1. Conditional Immortality, 2. HELL KNOW and 3. SHEOL KNOW. The first book is a great introduction to the topic of damnation while the second book goes into a lot more detail. The third book addresses the nature of Sheol (or Hades in the Greek), which is a separate topic, although linked to damnation. Just click the book you want to read and you'll have access to each chapter. God Bless You!   Why this Topic is Important   As an evangelist, I deal with apologetics issues all the time, including issues about hell, Hades, and the afterlife. For those of you...
Read More
Biblical Proof of Annihilation in Hell   by D. Barry It is clear that Plato and many Greek philosophers taught the soul was indestructible. However, the Scriptures teach the soul is destructible and immortality is only available when you accept the gospel. Who are you going to believe? The information in Conditional Immortality will convince you: That the Traditional teaching about the fate of the lost (as eternal torment) is unbiblical and not hermeneutically correct. That  Conditional Immortality (also known as Annihilationism) is biblically correct and that all unsaved souls will be literally destroyed in hell (the lake of fire). That there is no "immortal soul" doctrine taught in the Bible. Immortality is a condition of being saved by belief in Jesus Christ...
Read More
Eternal Torture or Everlasting Destruction?   by Dirk Waren   The Bible teaches that those who reject God's message of reconciliation and gift of eternal life will be cast into the lake of fire,which is described as "the second death." This is eternal damnation with no hope of resurrection. The purpose of HELL KNOW is to examine the Holy Scriptures to determine the precise nature of this "second death" and show through a detailed study that it refers to the soul's literal everlasting destruction and not to eternal torment. More and more biblically sound evangelical Christians are coming to realize this important scriptural truth. Let me emphasize beforehand that there's absolutely no disputing the fact that eternal damnation is a horrifying reality in Christian...
Read More

The Intermediate State of the Unsaved Dead   by Dirk Waren   What happens to the soul & spirit of unsaved people when they die? By "unsaved" I'm referring to anyone who has not experienced spiritual regeneration through the gospel (see John 3:3,6 and Titus 3:5), which includes Old Testament saints—holy people who were in covenant with God throughout the Old Testament. The Bible shows that the souls of these people go to (or went to) Sheol at the point of physical decease, which corresponds to Hades in the New Testament. These souls will be resurrected from Sheol/Hades one day (Revelation 20:11-15), which is why Sheol/Hades is described as the "intermediate state" since it refers to the condition of souls between physical death and later resurrection....
Read More
For further reading:   All authors are from an Evangelical background. The Conditional Immortality Association of New Zealand has excellent information on their website: www.afterlife.co.nz. Excellent information from evangelicals on Conditional Immortality www.rethinkinghell.com An excellent blog on Conditional Immortality http://thinkabouthell.blogspot.com For many more articles on the Biblical Doctrine of Conditional Immortality visit: www.truthaccordingtoscripture.com. On a more seminary level, the classic book by Edward Fudge, The Fire that Consumes, is also highly recommended (see reviews above). Visit www.edwardfudge.com for more articles on this topic. UPDATE: Edward has just released his latest book on the topic called Hell: A Final Word. It can be found...
Read More
About D. Barry I am Jewish and I have been a believer in Jesus (Yeshua in Hebrew) for over 20+ years. I have done undergraduate and graduate studies at very conservative Biblical Institutes. I had always believed the "Traditional" view of the lost until I did a major study. Now, like me, a growing number of evangelicals are also studying this and seeing that eternal torture is not what the scripture teaches. The Greeks, led by Plato, believed in and taught about the "immortal soul," however, that phrase never occurs in all of scripture. I urge you to read ALL of the articles on this site to get a fair and balanced view. Do not assume anything–read at least the first two articles. You may enjoy my other website: www.jewishnotgreek.com Years...
Read More