The book of Psalms consists of 150 songs called psalms. Half of the psalms were written by Solomon's father, King David, and some anonymous ones were likely written by him as well. Other psalmists include Moses, Solomon, Asaph, Ethan and Heman. Regardless of who wrote each psalm, one fact is certain: All the psalms are "God-breathed" (2 Timothy 3:16) since all the psalmists "spoke from God as they were carried along by the Holy Spirit" (2 Peter 1:21). For more proof of this, notice what Jesus said about David in a discussion with the Pharisees: [Jesus] said to them, "How is it then that David, speaking by the Spirit, calls him 'Lord'? For he says, (44) " 'The Lord said to my Lord: "Sit at my right hand until I put your enemies under your feet." ' Matthew 22:43-44...
Read More

What Does the Bible Teach about hell? Traditionally, the most prominent view regarding eternal damnation is that the people cast into hell — the lake of fire — will suffer fiery conscious torments forever and ever. Depicting the horrors of this belief was a favorite subject amongst artists in medieval times, resulting in all manner of imaginative and ghastly portraits of people suffering unending agony. Some have since tried to modify this position a bit, suggesting a more metaphorical view, that the unending pain experienced probably refers to the mental anguish of eternal loss and "separation from God"; but it makes no significant difference as both views involve the notion of eternal torment. This may indeed be the traditionally prominent...
Read More
Of the 31 chapters of the book of Proverbs, the first 29 were written by Solomon, the wisest person who's ever lived outside of Jesus Christ (1 Kings 3:12). In Chapter Two of this study we saw how Solomon described the nature of Sheol in very clear language. He said that those who die "know nothing" (Ecclesiastes 9:5) because they've gone to Sheol, where "there is no work, or thought, or knowledge or wisdom" (Ecclesiastes 9:10). Everything Solomon says about Sheol in the book of Proverbs is in complete harmony with this unmistakable description. Sheol and Death: Synonymous The following texts, for instance, reveal that Sheol is essentially synonymous with death because they go hand-in-hand. These first two verses poetically reference the wicked adulteress:...
Read More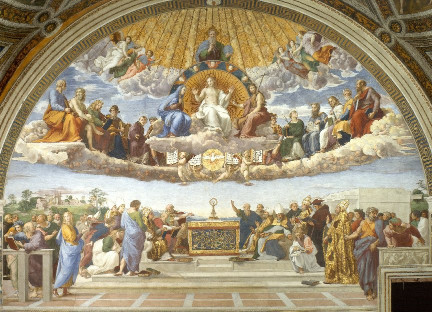 Are you saying there is no "punishment" for the unsaved?  Absolutely not. The lost clearly need to be saved from their sins. (see Matthew 1:21) What Conditional Immortality correctly and simply teaches is that immortality is conditional. It is only for the saved (2 Timothy 1:10). Therefore, the punishment of the sinner is not preservation in torment, but eschatological death. It is Capital Punishment of body and soul on Resurrection Day from the judicial hand of God. It is loss of life forever; it is eternal death beginning on Judgment Day. It is rather interesting that most believe "death" is the worst punishment you can face on this earth in a court of law, yet do not believe this about Judgment day in God's court. Adherents of...
Read More

Would Jesus say something like this to the church today? Is His gift of eternal life not good enough? Do people think they have to scare the lost into His arms with a heinous threat of eternal torture? The disciple John never tried to scare people in his gospel account or his letters in this way, nor did Paul. God used the clearest words He could throughout His word: –That those who live a lifestyle of unrepentant sin deserve DEATH—Romans 1:32 –That all who sin apart from the law will also PERISH apart from the law— Romans 2:12 –That sin leads to DEATH—Romans 6:16 –That sin results in DEATH—Romans 6:21 –That the wages of sin is DEATH—Romans 6:23 –That those who live according to the sinful nature will DIE—Romans 8:13...
Read More