They will indeed be tormented forever; however they are not humans. Jesus says Gehenna (hell) was specifically made for Satan and demons (Matthew 25:41), however fire does not affect angelic beings like humans. (see Ezekiel 10:7). Additionally, the word "tormented" here is the same Greek word that speaks of Lot being tormented in 2 Peter 2:8 watching the bad behavior of the Sodomites. The same Greek word is used for both Lot and Satan being tormented. Also, John himself tells us where the beast comes from "the beast that ascendeth out of the bottomless pit" (Revelation 11:7) This "beast" is not a human being. Humans do not come out of this pit. The apostle John wants us to know this beast is a demon by telling us his origins....
Read More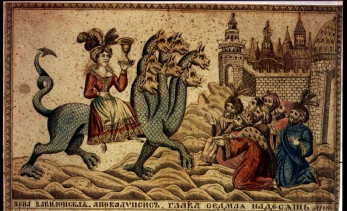 Yes, they will indeed have "no rest," but when will this happen? It will be during the tribulation period while on this earth. It is important to note that in the previous verse, John wrote in the Greek future tense and refers to the Great White Throne Judgment where the lost will be tormented "in the presence of the holy angels, and in the presence of the Lamb" on Judgment Day. This is a future event for John. The Greek tense is in the future. In this verse, John changes tenses. It is in the Greek present tense. This cannot be stressed enough. In his literal translation of the scriptures, Robert Young, compiler of the Analytical Concordance that bears his name, translates it into a perfect English translation-as John wrote it: "And...
Read More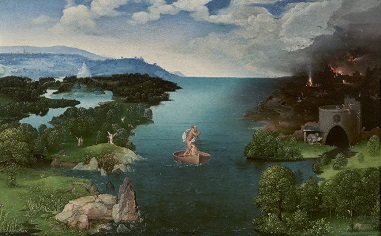 First let's look at what the text actually says…Revelation 14:10-11 is about a specific group of people at "the end times." It is about people who take the mark of the beast during what many call The Great Tribulation. John tells us of the day they meet God–Judgment Day. The same shall drink of the wine of the wrath of God, which is poured out without mixture into the cup of his indignation; and he shall be tormented with fire and brimstone in the presence of the holy angels, and in the presence of the Lamb: And the smoke of their torment ascendeth up for ever and ever: (Revelation 14:10-11) It is very important to notice where they are. They are "in the presence of the holy angels and in the presence of the Lamb." This is...
Read More
The teaching of Conditional Immortality means that the soul of man is finally destroyed on the Day of Judgment–at the end of this age. Therefore, technically speaking, this scripture has no bearing on this doctrine. However, as a side note, there is sufficient reason for understanding this passage of scripture as a parable. The previous four stories were all parables (Luke 15:4, 15:8, 15:11, 16:1) so this story is obviously in a long string of parables. The parable in Luke 16:1, which He just told them, also began with the exact same words "There was a certain rich man," (Luke 16:1). That story, "the parable of the shrewd accountant," is clearly a parable (though not labeled as such). These two stories both have to do with...
Read More
This is covered in Are you saying there is no "punishment" for the unsaved? But to state very briefly, the punishment (or wages) of sin according to scripture is always death. Romans 6:23 and many other scriptures state this very clearly, "The wages of sin is death." And how long will this punishment of death last? Remember, this verse is taking place while they are standing before God and know that He can bring anyone back from death. Perhaps God will raise them back to life to enjoy the Kingdom they will clearly see in front of them? No, they will be told they will miss out on the joy of being alive forever. Their sentence and punishment of death will last forever. That is why he tells them it is eternal punishment. It is a complete...
Read More
First of all, we need to realize that Jesus is quoting verbatim Isaiah 66:24 in this passage so please read, Why rarely cited Isaiah 66:24 is a key for a more complete understanding of this scripture. Proper hermeneutics demands that we interpret scripture with scripture. If Jesus is quoting Isaiah, shouldn't we read Isaiah too? Obviously Jesus would not disagree with Isaiah. Was Isaiah talking about the soul? Clearly he was not. Second of all, if God throws something into eternal fire, who says that what is thrown in, is eternal also? Inter-Varsity Press author John R. Stott rightly concludes: "…it would seem strange…if people who are said to suffer destruction are in fact not destroyed…it is difficult to imagine a perpetually...
Read More